Dec

01
Tags
Related Posts
Share This
Nova Launcher Prime
Nova Launcher 2.3 Beta 1 Is Out, Offers A Sample Of Simulated KitKat
Minimum Requirements: Android 4.0.0-2 / Ice Cream Sandwich
APK Updated: November 11, 2013
<!–more–>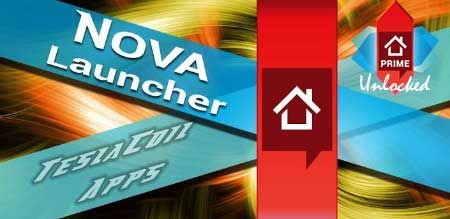 So you didn't get a Nexus 5 – that's okay. You can still get that shiny new KitKat look and feel with the new Nova Launcher beta. It won't get you all the way there (the transparent nav bar is limited, for example), but the new version of this third-party homescreen has a lot of little visual tweaks to make it look almost like the real thing.
The Nova Launcher developer posted recently about the changes that were coming in light of KitKat, and now here we are. The beta app can be downloaded from the Nova Launcher site directly if you want to try it out. There is also a Play Store beta program (opt-in after joining) if you want updates to hit your device directly. Although, there aren't always betas in the queue in Google Play. Here's a full list of what's new:
Kitkat scroll indicator (Settings > Desktop > Scroll Indicator)
Kitkat folders (Settings > Folders > Light Background and Folder Background > Light Circle)
Kitkat font (Settings > Look and Feel > Icon Font > Condensed, requires Android 4.1+)
Kitkat app drawer (on by default, get the old style by long-press > Edit > tap the icon > Built-in)
Transparent system bars on Kitkat (Settings > Look and feel > Transparent Notification Bar)
Transparent nav bar on Moto X (Settings > Look and feel > Transparent Navigation Bar)
Drawer tab indicator scrolls during tab change
Drawer scroll indicator is relative to current tab
Scroll indicators animate properly for infinite scroll
Backup/Restore from external sdcard (on devices with sdcards)
Fast scroll for vertical app drawer
Fixes and optimizations
Most of the changes are to the main homescreen interface. The menus and app drawer still look like Jell Bean, and the transparent navigation bar is only supported on some devices like the Moto X and Nexus 5 (and possibly other devices running 4.4 ROMs). There's no ETA on this update reaching the stable channel, but at least you can give it a shot now.
Permissions:
internet
access_network_state
access_wifi_state
expand_status_bar
call_phone
set_wallpaper
set_wallpaper_hints
vibrate
bind_appwidget
get_tasks
com.htc.launcher.permission.read_settings
com.android.launcher.permission.read_settings
com.android.launcher.permission.write_settings
com.cyanogenmod.trebuchet.permission.read_settings
org.adw.launcher.permission.read_settings
org.adwfreak.launcher.permission.read_settings
com.anddoes.launcher.permission.read_settings
write_external_storage
read_external_storage
Code: Select all
https://play.google.com/store/apps/details?id=com.teslacoilsw.launcher
Download Nova Launcher Prime 2.3 Beta 1 Modded APK
++++++++++++++++++++++++++++++++++++++++++++++++++++++++
Modded Version , This is Nova Launcher FREE Version with Prime Features Unlocked
If you want to use TeslaUnread plugin,you must install TeslaUnread plugin in this package
If your ROM came with Nova Launcher you'll have to remove it before installing this.
This the best for User without root permission to use Lucky Patcher App / GP Modded
++++++++++++++++++++++++++++++++++++++++++++++++++++++++
Code: Select all
http://ul.to/nvm2ao7y/9XDxRt.2.3beta1.zip
http://rapidgator.net/file/1dfe518df3d3e3f986b628f636f1fb8c/9XDxRt.2.3beta1.zip.html
++++++++++++++++++++++++++++++++++
Normal Version , This is Nova Launcher with Prime Key
This the best for User with root permission
Run this with GP Modded Installed
++++++++++++++++++++++++++++++++++
Code: Select all
http://ul.to/sh1pnkgq/r8J5FRp.2.3beta1.zip
http://rapidgator.net/file/1fe91a8a5a349c3b4a0bacf94ba94afa/r8J5FRp.2.3beta1.zip.html
IF you NEED latest final version download this link below:
Download Nova Launcher Prime 2.2.3 Final (Android) Modded Version
Code: Select all
http://ul.to/c11pmy4c
http://rapidgator.net/file/3c4f73eeebbd5db690efcdf9c1e744d6/Wbkp3vd69.2.2.3.zip.html
Download Nova Launcher Prime 2.2.3 Final (Android) Normal Version
Code: Select all
http://ul.to/6u3p1pra
http://rapidgator.net/file/b992496ae007a476454c5f2fd80a157f/J5NDiobo.2.2.3.Prime.1.1.zip.html