Jul

14
Tags
Related Posts
Share This
9MM [iPhone/iPad Game]
9MM
9MM [iPhone/iPad Game]
This app is designed for both iPhone and iPad
• Category: Games
• Released: 13 July 2011
• Version: 1.0.0
• 1.0.0 (iOS 4.0 Tested)
• Size: 720 MB
• Languages: English, Chinese, French, German, Italian, Japanese, Korean, Portuguese, Spanish
• Seller: Gameloft S.A.
Requirements:
Compatible with iPhone 3GS, iPhone 4, iPod touch (3rd generation), iPod touch (4th generation) and iPad. Requires iOS 3.1.3 or later.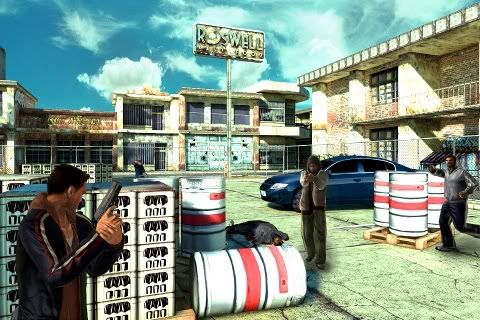 Description:
9MM [iPhone/iPad Game]
Quote:
OPTIMIZED FOR THE iPAD 2! High definition graphics that fully utilize the power of the iPad 2.
John "Loose" Kannon is the leader of a special team of hardened cops that aren't afraid to bend the law to clean up the streets.
But when they kill a local drug lord's brother and steal millions in cash, Kannon's whole team becomes a target of revenge. Now Kannon has only one option: Take down the gang leader that's hunting them, legally or not, before his team gets taken out first.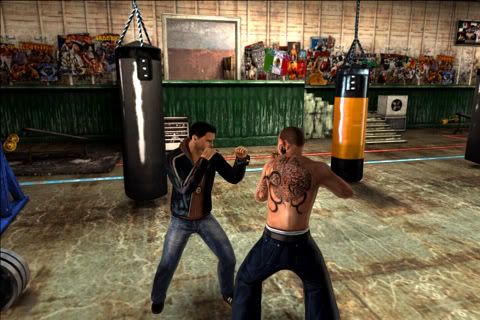 HIGH CALIBER ACTION
Quote:
Dive headlong into stylish gunfights where you'll jump, shoot and fire clip after clip in stunning slow motion stunts to take out rooms full of criminals.
The action really comes to life as destructible environments splinter and explode from the gunfire.
9MM [iPhone/iPad Game]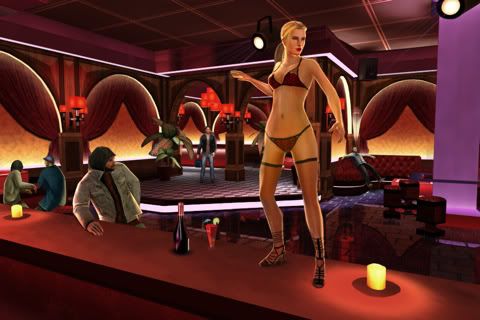 ALL IN A DAY'S WORK
Quote:
You've got a dangerous job on your hands, so arm yourself with an arsenal of weapons, including a pistol, shotgun, submachine gun, grenade launcher and more.
Set out to fight crime and corruption in varied locations like the Latino Suburbs, Night Club, Police Department, Rich Suburbs, Industrial Area and Mexico.
You'll need to catch gang leaders and informants alive, chasing them through city streets and taking them aside for a not-so-friendly chat in the interrogation challenge.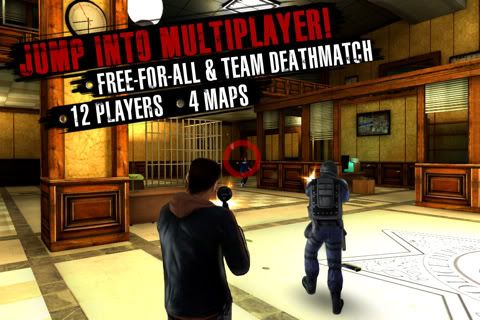 THE FIGHT NEVER ENDS
Quote:
Go online to join friends and other opponents in Free for All and Team Deathmatch gunfights for up to 12 players on 4 different maps.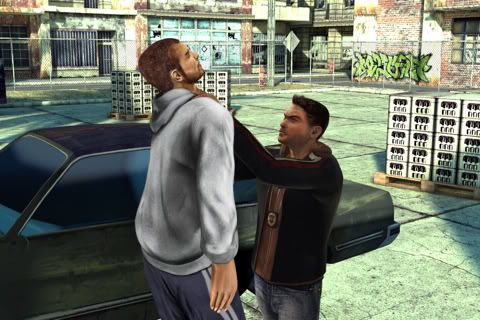 STREET BEATS
Quote:
A hip-hop/rap soundtrack that intensifies the tone of the game, including established artists such as:
– Freeway & Jake One
– Beanie Sigel
– Apathy
Featuring a special in-game appearance by Freeway & Jake One.
9MM [iPhone/iPad Game]
See the Game Trailer Here
Code:
http://www.youtube.com/watch?v=azIYhb4XkpQ
Password: se7en
DOWNLOAD HERE
Code:
http://www.fileserve.com/file/2dKfFrE
Code:
http://www.filesonic.com/file/1496772491/www.downiran.net_nine_mm.rar
Code:
http://www.filefat.com/ywabqwq8orko