Aug

15
Tags
Related Posts
Share This
DraStic DS Emulator r2.1.1a (Android)
DraStic is a fast Nintendo DS emulator for Android. In addition to being able to play Nintendo DS games full speed on many Android devices
Requires Android: 2.3 and up
<!–more–>

features:
– Customize the placement and size of the DS screens, for portrait and landscape modes
– Fully supports add-on controllers, and physical controls in devices like nVidia Shield and Xperia Play
– Save and resume your progress anywhere with save states
– Tweak your gaming experience with a database of thousands of cheat codes
– Synchronize your save games with your online Google Drive space
– Increase emulation speed with fast-forward
NOTE: DraStic requires Nintendo DS BIOS image files to operate. These must be legally obtained from a Nintendo DS. Please see our FAQ for more information.
NOTE: Android devices using Tegra 2 are not supported by this emulator. We've attempted to blacklist these devices, but if you still have one that is not blacklisted do not purchase this emulator.
DraStic is only intended for play of private backups of legally acquired Nintendo DS games. This product is not affiliated with or endorsed by Nintendo in any way.
What's New in this version:
Version 2.1.1a:
– No longer requires BIOS/firmware (but will still use ones you've installed). ARM7 BIOS still needed for encrypted ROMs.
– Emulation of Pokemon Heart Gold/Soul Silver is improved (confirmed playable start to finish)
– Some games w/save game problems should be fixed
– Removed bluetooth requirement, can now install on more devices
– Screen swapping now allowed in portrait mode
– Fixed glitches w/on-screen controller opacity set to 0
– Fixed 'Assorted' cheat folder causing a crash
App Screenshots: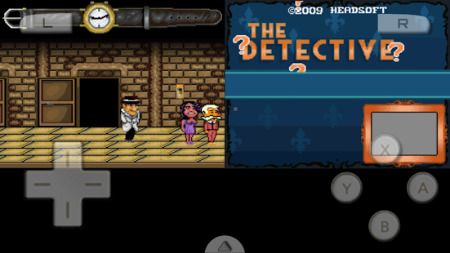 Code: Select all
https://play.google.com/store/apps/details?id=com.dsemu.drastic
Download DraStic DS Emulator r2.1.1a (Android)
Code: Select all
http://ul.to/c3ombrep
http://bitshare.com/files/lf2ljrm4/4yNspzfj.r2.1.1a.zip.html